Our options for the 2020-2021 Shortreed Spirit Wear have been confirmed!
We have expanded our options so check out the items below, choose your favourites, and then order through the SchoolCashOnline program (this will be emailed to you).
Our first order needs to be in by Thursday, Nov 12!
The next order will be in early 2021. 
Youth Hoodies – $40
50% polyester, 50% cotton.
Navy.
Sizes: Youth XS, S, M, L, XL (see sizing chart at the bottom)
---
Adult Hoodies – $40
65% polyester, 35% cotton with an anti-pill finish.
Navy
Sizes: Adult S, M, L, XL, 2XL
---
Short-Sleeved T-Shirts – $20
50% polyester, 50% cotton
Navy
Sizes: Youth XS, S, M, L, XL (see sizing chart below)
Sizes: Adult S, M, L, XL, 2XL
---
Long-Sleeved T-Shirts – $25
100% Cotton
Navy
Sizes: Youth XS, S, M, L, XL (see sizing chart below)
Sizes: Adult S, M, L, XL, 2XL
---
Shorts – $30
100% polyester jersey with wicking technology
Elastic waistband with no drawstring.
Navy or Black
Sizes: Youth XS, S, M, L, XL
---
Youth Sweats – $30
50% polyester, 50% cotton fleece.
Navy or Black
Sizes: Youth XS, S, M, L, XL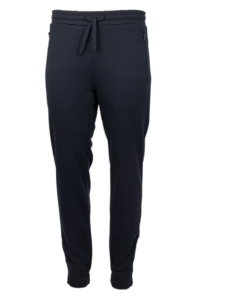 ---
Adult Sweats – $40
(logo will be on left thigh)
100% polyester, elastic at waist and bottom of leg
Zippered pockets
Navy or Black
Sizes: S, M, L, XL, 2XL
---
Toques – $20
Cuff toque with pom pom
One size fits all
Navy or Black
---
Caps – $20
Cloth back strap with velcro closure
Pre-curved.
One size fits all.
Navy or Black