Posted: May 8, 2022
Families of Shortreed,
We hope you had a chance to celebrate the mothers (and those who take on the role of mothers) in your lives this weekend!
We had an exciting week this past week with Star Wars Day, Club Wednesdays returning for the first time in over 2 years; we also had our first school-wide assembly since February 2020!
This week, we have our grade 3-5 track meet from 9:00-12:00 on the back fields. The forecast is calling for rain so please send your kids with rain jackets, umbrellas, and maybe an extra pair of (dry) shoes for the afternoon. If you have a canopy tent we could borrow, we would also appreciate it! All students in grades 3-5 will have the chance to compete in the 50m, 100m, 200m, ball throw, shot put, and long jump. On Friday at lunch, those students who want to run the 400m will also have a chance to compete. Those students who finish in the top 2-3 will have a chance to attend the Regional Track and Field Championships at McLeod Stadium on May 25! Parents are invited to the school track meet and regional meet so come out and cheer on the kids!
Our talent show auditions will be starting in classrooms soon so if your child is interested in performing (or submitting a video), let them know to start practicing! Shortreed's Got Talent is on June 10!
As always, we are honoured to work, learn, and play on the unceded ancestral lands of the Matsqui, Kwantlen, Katzie, and Semiahmoo First Nations. 
We hope you take a few minutes to read up on a few of the good things that have happened at our school as well as some updates and reminders for the days ahead.
---
Good Things to Talk About
Division 1's Latest Newscast – check out the latest video report from a few students from Mrs. Parsons' class.
Hey DJ, DROP THAT BEAT! – The entire school had an absolute blast watching and participating in the performance by Metaphor Music on Friday. This inspirational hip hip crew engaged the students and staff with their rap, DJ, and Breaking skills. They freestyle rapped to the words from our students and even taught a group of Shortreed kids some basic breaking moves. What a way to bring back all our students into the gym for the first time since February 2020!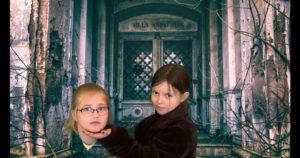 Club Wednesdays are Back! Students were walking down the halls with huge eyes filled with excitement as they travelled to their first session of Club Wednesdays last week. They attended clubs that involved arts, crafts, cooking, animals and bugs, sports/fitness, games, technology and so much more!
May the Fourth Be With You – Our latest spirit day was Star Wars Day! Many students switched to the Dark Side or wore their Star Wars gear to have fun on this day. The Befus family let us use some fun Stormtrooper and Vader cutouts and Ms. Ward donated a Chewie stuff so we had a photo opp in the courtyard.
Jump. Jump! Grade 3-5 students were learning some long jump techniques during lunches with Mrs. Zelter and Mr. Wejr last week. Students worked on their run-up, driving the knee forward on take-off, and reaching forward to land. Track practices continue at lunch on Monday and Wednesday this week.
Eid Mubarak! Some of our Shortreed students honoured the end of Ramadan with a celebration of Eid al-Fitr earlier this week. Some classes learned more about Ramadan and Eid. We LOVE seeing students coming to our school proudly sharing their cultures, traditions, and ancestry.
Just Keep Swimming – The Eco-Tigers (with Mrs. Sherwin) and Division 11 (with Mrs. Fox and Ms. Chisholm), travelled to the Nicomekl Fish Hatchery last week to learn all about how this organization is helping to build up and maintain the salmon population in the area. Mrs. Fox's class had a chance to release their salmon fry into the river there too!
Veggie Art – Ms. Mostat's class made some beautiful (very meat-free 😉 ) spring-themed root vegetable art this week. Students had a chance to create their masterpieces by practicing the skill of blending.
Missing Nimama – Students in Ms. Bedard's class, with the support of Ms. Elson, read the story Missing Nimama, and then learned about the inequities around some of the cases of missing Indigenous women. They then made some Red Dress artwork in support of Red Dress Day. Thank you to Div 2 (and Div 1) for handling this important topic in an empathetic, educational and age-appropriate manner!
Blossoming in K – Miss Petersen's class created Mother's Day messages and cards for special people at home. Each card had a beautiful photo of them with cherry blossoms falling from the sky as well as a lovely poem on the inside.
Top 10 Reasons – Mrs. North's class practiced their writing in a meaningful way as they wrote "Top 10 Reasons Why I Love You" to share with that special person at home. They also created some beautiful floral artwork as an added creative touch.
BINGO! A little game of BINGO always gets kids excited about math. Mrs. Tarasoff's students reviewed their fractions with a game of Fraction Bingo. Earlier in the week, students also learned about landforms. They made their own landforms out of playdough and their partner had to guess what it was.
"Lettuce" Show You Are Gardening Skills – Ms. Graham's gardening club was at it again in the courtyard and this time they planted some lettuce seeds in cups so students can take them home and put them on a sunny window sill. Be sure to check out the Garden Club promo in Div. 1's video above!
Some New Little Friends – Ms. Holmes' class welcome some new little friends to their classroom last week. Students chose their own larvae that they observed up close; they will continue to observe these in the classroom as they go through their life cycle and become butterflies!
Solar and Lunar – Mrs. Fox and Ms. Chisholm's class have been learning about the sun and the moon. They recently created an awesome visual (to review their learning) on their whiteboard that included a sun with radiating facts and a moon with spot facts!
Groups, Multiples, and Multiplication! Mr. D's students were practicing their adding and their multiples and then realized they were learning to multiply! Students not only start to memorize the multiplication tables in elementary school but also build an understanding of the relationship between addition and multiplication.
Order Up! When I popped by Mrs. Marno's class, her students were busy at the carpet practicing their number sense and number order. Students were faced with the challenge of working together to put out-of-order numbers… in order!
When The Moon Hits Your Eye…  Ms. Kaur's class has been learning about the different phases of the moon and why they occur. Students made their own versions of these phases out of playdough/plasticine.
---
The Week Ahead
Monday, May 9 – Fire Drill 10:45 (last week's was postponed)
Tuesday, May 10 – Neufeld Orders due 
Thursday, May 12 – Shortreed Grade 3-5 Track Meet 9-12
---
Month at a Glance
Tuesday, May 17 – BGMS gr. 6 band performs for grades 3-5
Thursday, May 19 – Neufeld orders delivered
Friday, May 20 – Pro-D Day
Monday, May 23 – Victoria Day (no school)
Tuesday, May 24 – PAC Meeting 7:00pm
Wednesday, May 25 – Regional Track Meet (grades 3-5 who qualify)
Friday, May 27 – Lockdown Drill 1:45, PAC Fun Fair – 3:30-7:30
M-F May 30-June 3 – Bike/Roll to School Week
Thursday, June 2 – Gifts and Gathering 1pm
T-Th, June 7-8-9 – iRide for Grades 4-5
Wednesday, June 8 – Kindergarten Welcome Event (afternoon)
Friday, June 10 – Shortreed's Got Talent
---
PAC News
Neufeld Farms Fundraiser
Neufeld Farms Fundraising ordering is only going to be online using this link. Orders are due Tuesday.
Payment is going to be Pre-Authorized Debit, Cash or Cheque Payable to Shortreed PAC.
Details are online. Please, when handing in payment, include your name, student's name, phone number and order number on a piece of paper so we know how to keep track. Also, if you're emailing the link to others, they click "Customer write in seller" after placing an order. Seller should be the child's full name. Orders are due Tuesday, May 10 and delivery is Thursday, May 19 at 2:30 at the school.
PAC Fun Fair is coming on May 27th!!!
Our Fun Fair is only a few weeks away. We are looking for volunteers for the day of the fair. We need help at Will Call, Concession, and other stations.

Please take a look at our sign up page and volunteer if you can. There are 1 hour time slots. You can even sign up for two if you're available! A member of the Fun Fair Committee will be at each station and will show you what to do/ be there to help.

The PAC appreciates the Shortreed staff and families at our school. Events like this could not happen without your support. Thank you for your help.

We would also like to thank the students from the High School (ACSS) who volunteer their time to run our Carnival Games and Face Painting.

This year's Fun Fair is going to be great!\

Here is the link to our Volunteer sign up:

Thank you,

Shortreed PAC
---
Important Updates and Reminders
Transportation registration for 2022-23 is now open. Please note the instructions to register are different for each category of rider. To help in our planning and creation of bus routes, registrations must be submitted by May 16 (eligible riders) and June 6 (courtesy riders). The District cannot guarantee approval after the deadline. New and existing riders can find more information on our Transportation Registration webpage 

here

.
Are you moving or leaving the District? The District is reminding families to ensure they have accurate and updated information in the MyEDBC parent portal. Information such as parent/guardian contact details and home address are examples of data required by staff to plan enrolment, transportation services and other programs. Please contact your school office if you have questions about updating student information. The District appreciates your cooperation as this helps plan the next school year.
A reminder that our parking lot is closed for pickup and dropoffs (except for vehicles with a handicap tag, buses, and those picking up/dropping off for daycares).
Are you interested in some tips for reading at home with your child? Click here to check out our Home Reading Website!
Attendance – if your child will be away, please email the attendance email (shortreedabsent@sd35.bc.ca) or call the school. If you do not call, you will receive an automated message at about 9:30am.
---
Community Events
Are you looking for events in our community? Take a look at our District's Community Bulletin Board for some great opportunities for families.
ACSS Dry Grad Carwash this weekend!